Solutions for seniors' residences

---
CarePredict offers state-of-the-art tools to help manage caregivers in senior living and memory care facilities.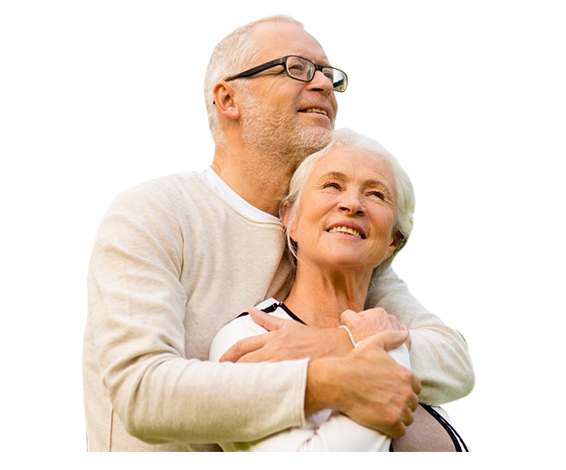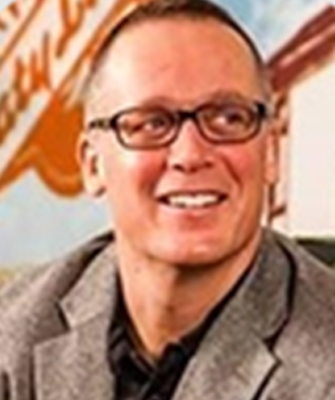 Trusted to Improve Assisted Living
"As the manager of new technology implementation and staff training at LifeWell Senior Living, I have spent the last four years experimenting and evaluating different types of smart devices designed for our residents. I've never seen such a comprehensive solution - health and wellness information enabled by artificial intelligence, wandering management, resident assistance alerts, electronic lock opening, staff productivity information - and this is just the beginning! I believe CarePredict will revolutionize senior care and services." Schon Alkire, Director of Lifestyle Innovation
Schon Alkire, Director of Lifestyle Innovation
Operators & Community Management
More than ever, senior living facility (SRF) administrators are facing challenges such as overworked caregivers, high turnover of both staff and residents, and increasing demand from technology-savvy families who want to stay connected with their loved ones. CarePredict's solution allows for rapid intervention with residents, taking pressure off staff and thus reducing turnover, increasing productivity and increasing revenue through improved quality and efficiency of care.
Operators & Community Management
Caring for seniors living in RPPs and seniors' residences with memory impairment is a demanding and time-consuming job. It is difficult to be able to detect subtle changes in a resident's daily activities that may indicate significant health problems. The CarePredict solution monitors residents' activity in real time using artificial intelligence and machine learning to spot subtle changes that may indicate progression of memory problems, signs of chronic illness, urinary tract infections, risk of falling or the onset of depression.
Transitioning a senior into an Assisted Living or Memory Care community is a difficult decision for both the senior and their loved ones. You worry if their health is being closely monitored or if they are getting enough social interaction. With CarePredict, these communities can provide the answers you need, make recommendations to improve care and provide you peace of mind with your senior family member.
Developers are looking to create senior living facilities that focus on customer experience, space optimization and staff efficiency. The CarePredict solution provides valuable information that allows RPP managers to optimize the interior design of their facilities. They will be able to know, for example, which rooms are most frequented by residents and staff at specific times of the day, and which amenities are most used.
24-hour access to this valuable information

---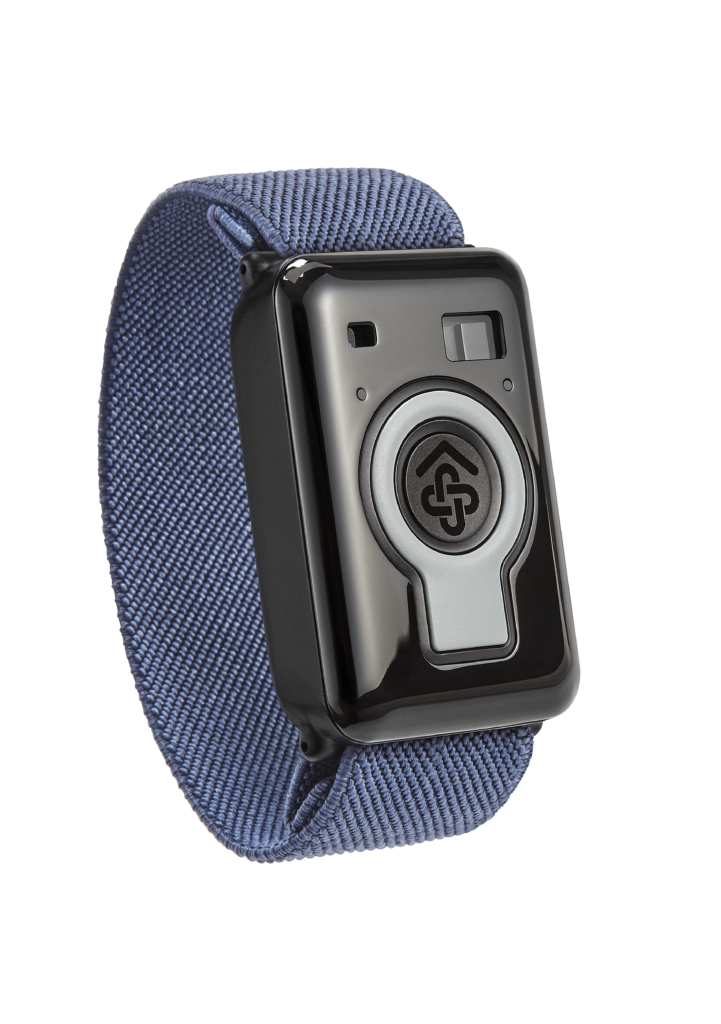 Alerts for possible decline in health status
The Tempo Series 3 bracelet detects changes that may be warning signs of a resident's deteriorating health and alerts caregivers so they can intervene quickly to avoid hospitalization.
Allows caregivers to anticipate health problems, such as fall hazards and urinary tract infections, which often result in hospitalizations and resident turnover.
Contributes to improved care
Provides objective data to improve care planning to better match the needs of residents.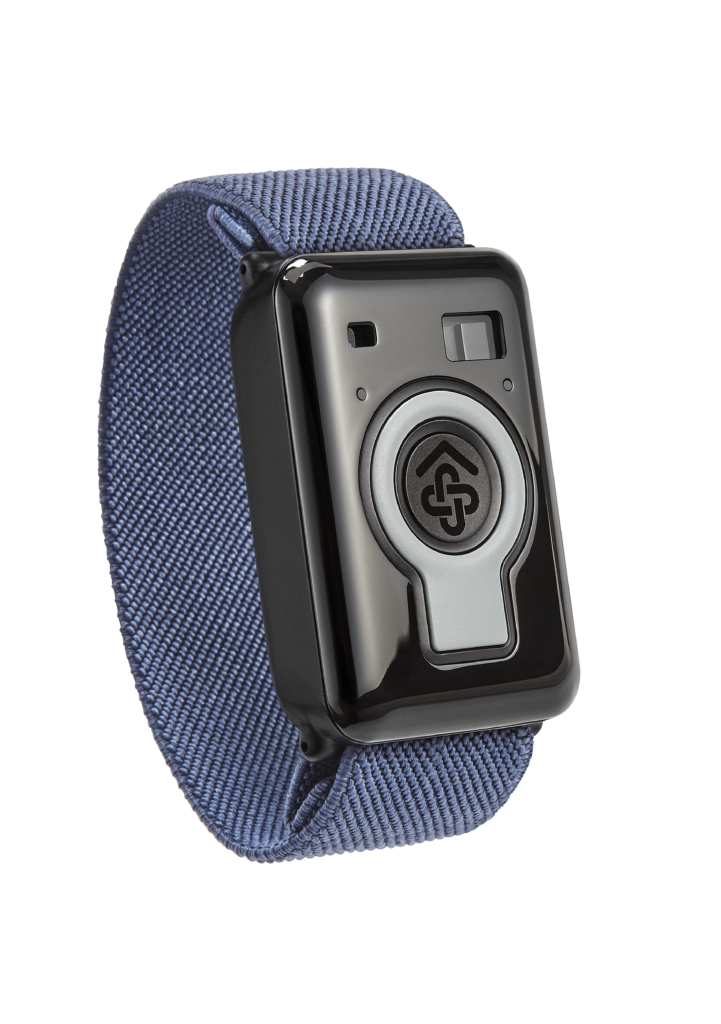 Provides peace of mind to loved ones
Caregivers can share information with the resident's family members, such as an overview of the resident's living habits.
Accurate alerts and information on the resident's location
With the Tempo Series 3, you can accurately locate all residents and staff members. The bracelet sends multi-mode alerts, for example, when residents who are at high risk of running away approach restricted areas, indicating their exact location.
A powerful and efficient management solution

---
CarePredict provides unparalleled insight to optimize productivity of management and care staff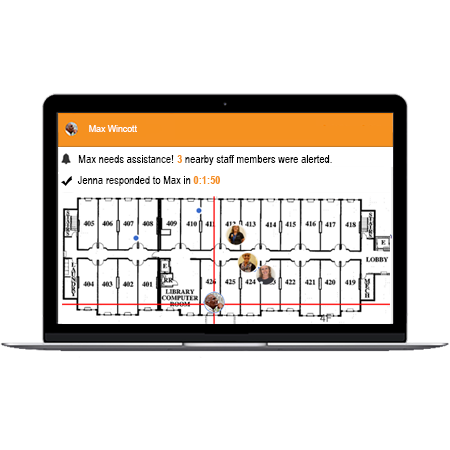 Staff Productivity Insights
CarePredict provides rich productivity data so you can allocate staffing resources more efficiently. Know exactly where each staff member is when they're onsite, through the web portal or mobile app, and get an overview of their movement patterns within the residence during their shift. See how much time the staff spends with each resident and get a better understanding of how things change over the weeks or months. In facilities with electronic locks, the Tempo Series 3 wristband also eliminates the need for staff to carry keys.
Collecting data on each resident's health status allows you to better understand and communicate the specific care they require. CarePredict's objective data also allows for sensitive topics to be discussed with families and loved ones, such as the need to increase care based on the resident's changing needs.