Empowering Better Senior Care

---
Actionable insights for care staff and management, peace of mind for seniors and their loved ones!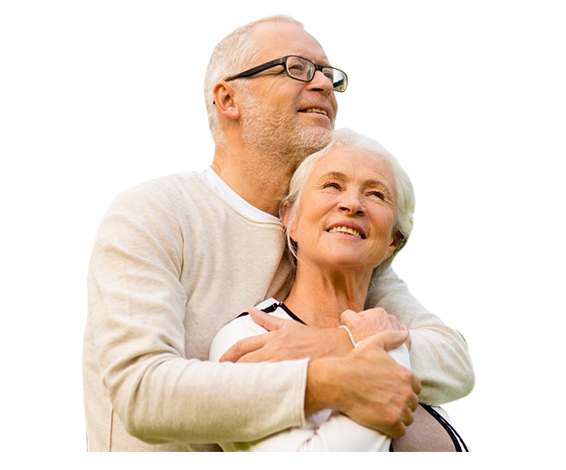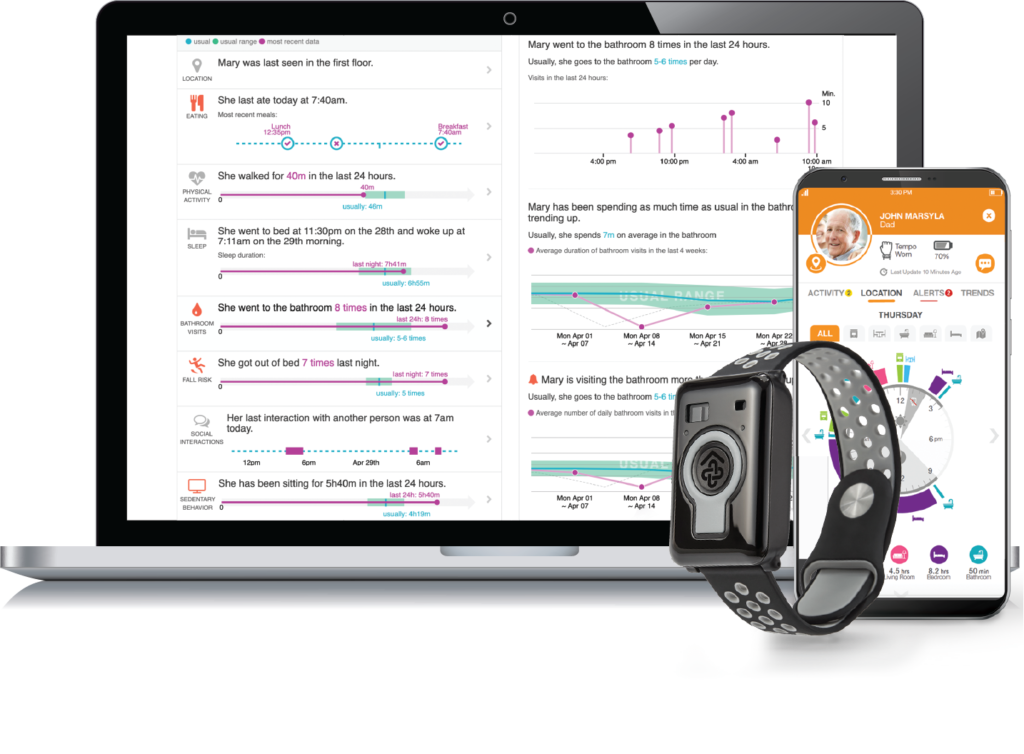 CarePredict delivers actionable insights to help you provide better senior care! The comprehensive solution combines a wearable technology, smart indoor location tracking, deep machine learning and sophisticated predictive analytics.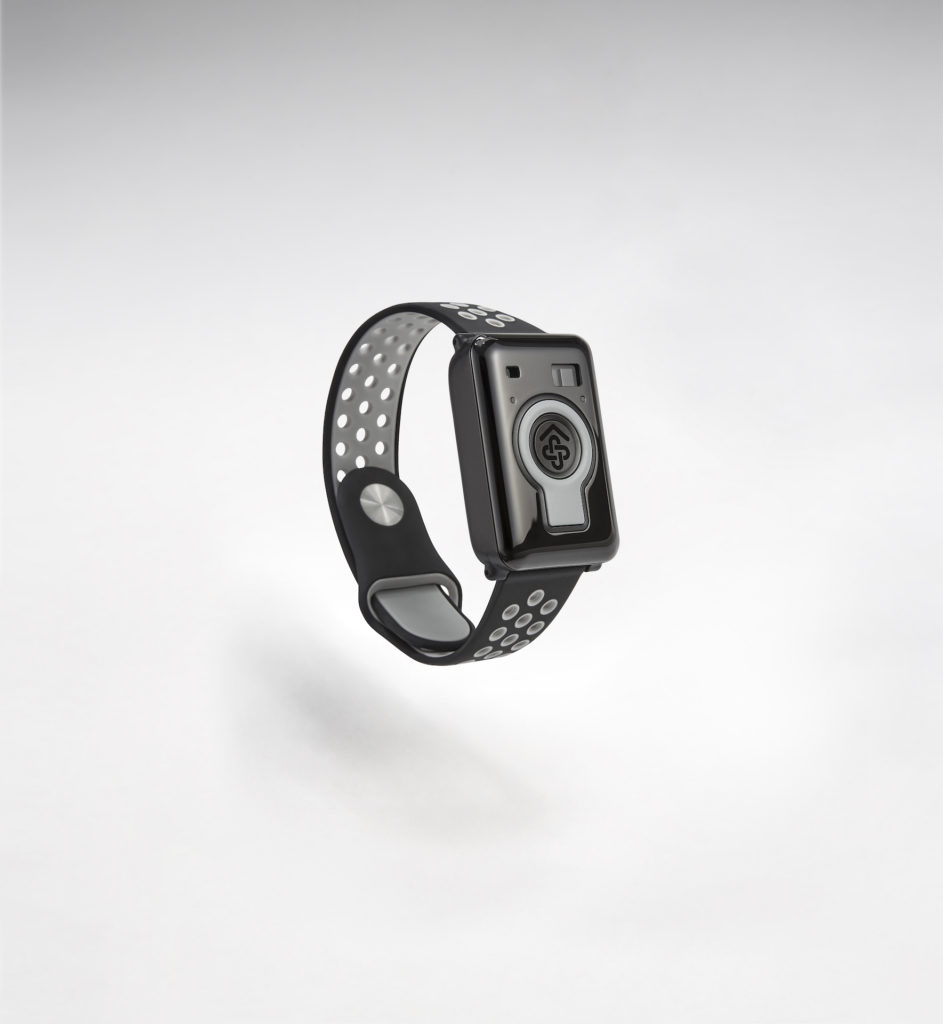 Tempo is a wrist-worn wearable that houses a sophisticated array of sensors able to detect an individual's activities of daily living (ADLs) and location, while providing a touch-button call system for real-time communication with caregivers. Tempo senses ADLs like eating, drinking, bathing, grooming, blow drying teeth, toileting, walking, sitting, sleeping and more. And, it knows in what rooms those activities are occurring. When the integrated assistance button is pressed, an alert is sent to caregivers showing the exact location of the senior. Tempo also features a 2-way audio communication between the caregiver and the senior for additional support. Tempo can be integrated with RFID chip to enable keyless door opens. In other words, you can just use your Tempo as a key!
Indoor Location Tracking & Elopement Risk

---
Another important part of understanding the ADL patterns of individuals is knowing where specific activities are occurring. CarePredict knows the exact indoor location of every person wearing a Tempo (e.g. dining room, bedroom, bathroom, art studio). This also means you can find senior residents and staff at any time, day or night. For certain residents with memory care risks, the system can alert staff if one of those residents enters a restricted area or exits the building.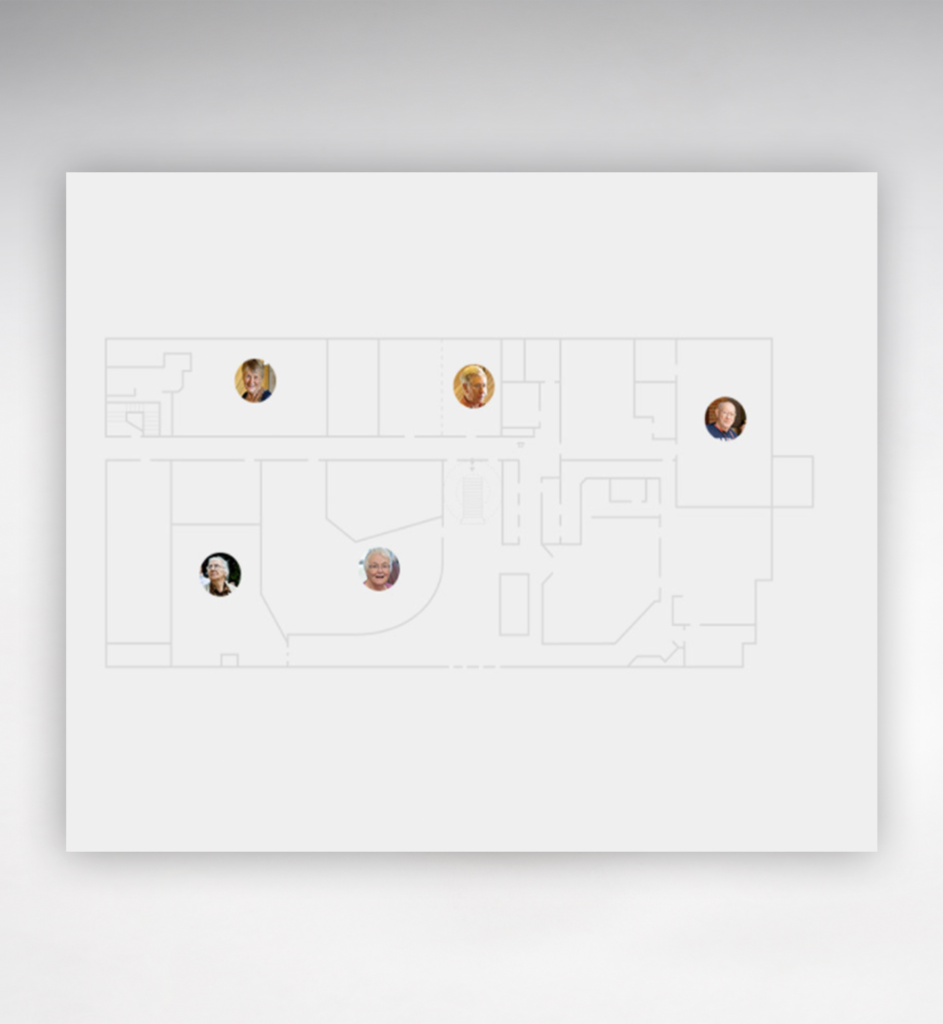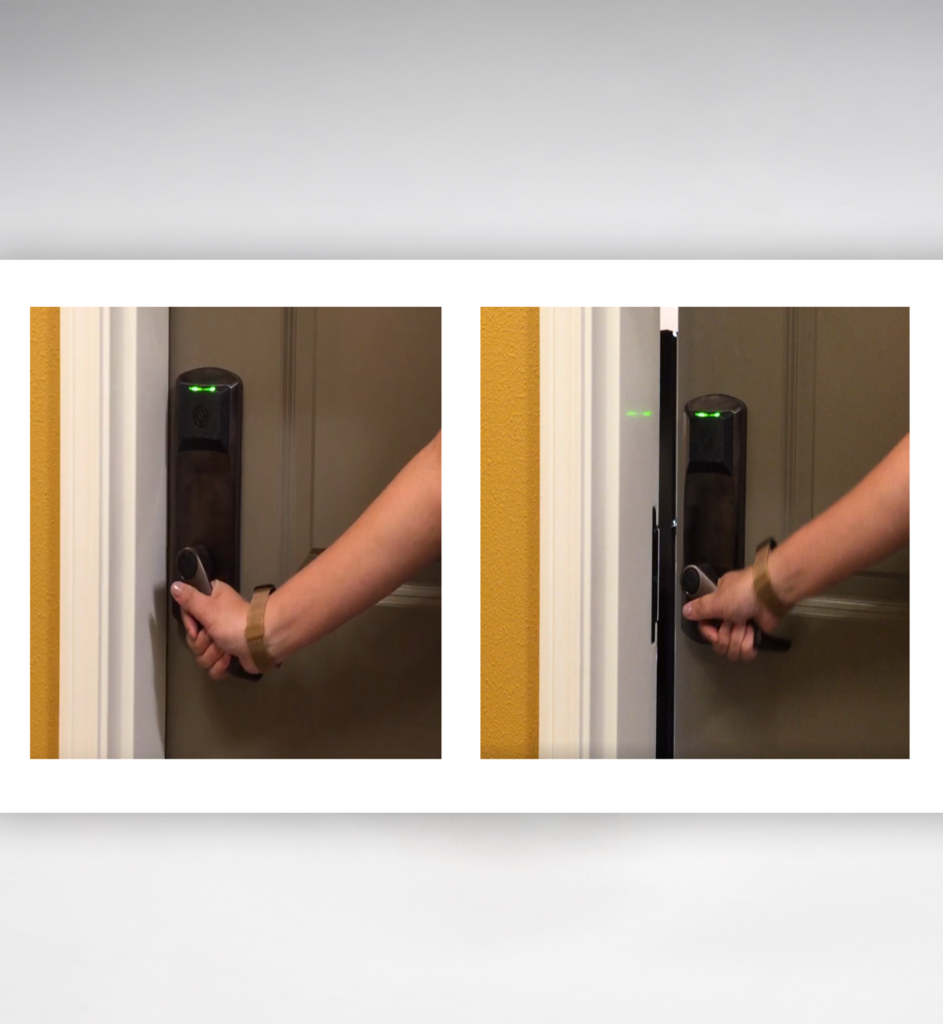 A primary concern of senior living communities is to increase resident comfort. CarePredict's Tempo wearable, integrated with passive RFID technology can be used as a key to open doors or any other areas that require access controls. Residents can simply touch their Tempo wearable to door lock for entry eliminating the need to carry keys. Apart from providing convenience, the keyless access also ensures the safety of residents and staff.
As we go through our daily routines, we all perform our activities of daily living slightly differently. For example, there are hundreds of ways people brush their teeth, eat, drink, etc. Machine learning discerns which activity is being performed and identifies the individual's unique behavioral patterns. It also helps CarePredict recognize trends in complicated and disparate data sets. For example, knowing when several different types of activity, taken in aggregate, may indicate an emerging mental health risk for an individual.